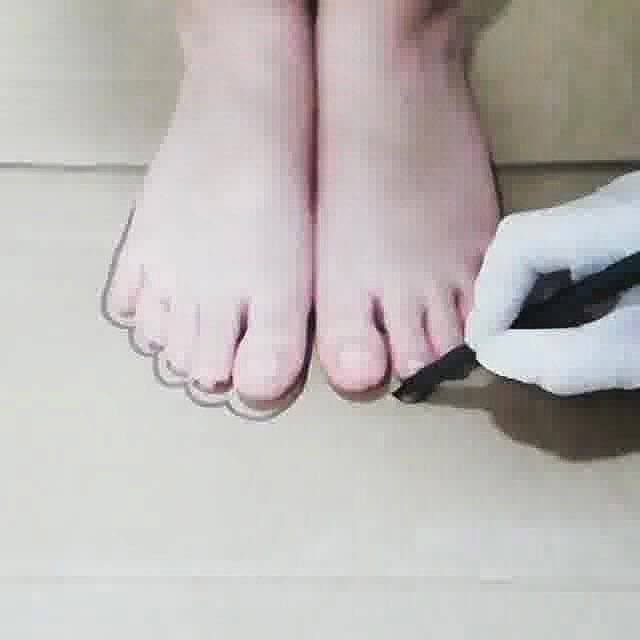 watch: 29th March 2020 at 9am UTC
duration: 61 min
Traccio ripetutamente il contorno dei piedi di mia figlia per indicare lo scorrere dei giorni in quarantena da COVID-19. La ripetizione e la mancanza di libertà.
BIO: Pupil of Gianni Pisani. In 2005 as part of the Lucania Film Festival she presents a video art workout of competition. In 2005 she exhibited in New York at the Italian Institute of Culture and the Orensant Foundation. In 2006she predents at the Church of S. Severo in Naples her first solo: Amen. In 2006 in Kochi in India an exhibition with the Academy of Fine Arts in Naples. In 2008 presents a video installation in Matera. In 2009 the solo at the Manor Palace of Acerra. In2011 i. Paris, at the Cinema du Pantheon with a multimedia project Amen. In 2014 she presents a permanent installation of corten steel in the Monumental Complex of Santa Chiara in Naples \"Colapesce\". In 2016 she presents the video Non presumo di toccare il cielo. The same year she exhibited at Caffè Pedrocchi of Padova and in Memory Refractions in Pan of Naples. In 2018 in Livorno and in 2019 Parallelism in Vienna with the Flat1. In recent years Maria D\'Anna has developed the \"bandage\" technique in wich the canvas is painted and then blindfolded and once again painted.