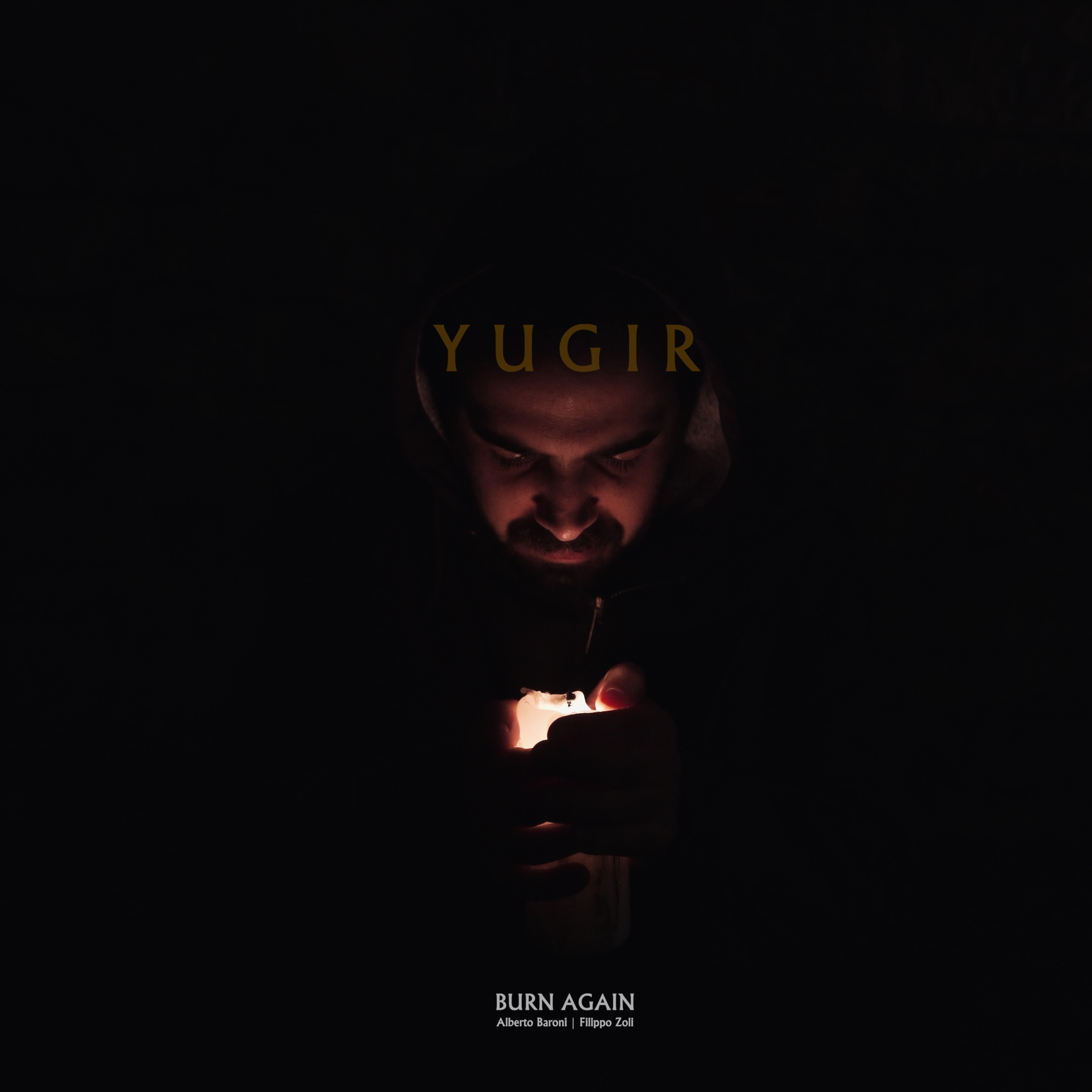 watch: 31st March 2020 at 11am UTC
duration: 8 min
Falling to earth, leaving a trace, detaching yourself from everything and, later, coming back to the cosmic energy. BURN AGAIN begins exploring the invisible dimension, a dimension of pure light, beyond the material universe, which anticipates the descent of a luminous being into a body that will inhabit the physical space of earthly life. YUGIR is the testimony of a passage which is shown by the creative act imprinted on paper, a gesture that unfolds into the definitive awareness of separation of the artist from his own creation and, in the end, the spectacle of the near-death experience which every human being had before leaving affections, relationships, works and all acts of the material world. The return to light, a flame that illuminates both the animic essence of man and the resonance effect that all our actions have after our death, dissolves the vision's experience into the the space that the actor's body passes through for the very last time.
BIO: ALBERTO BARONI Alberto Baroni is an independent filmmaker. He made documentaries, web-docs and advertisings working as director, cameraman, editor and post-production manager. He worked for the CTU (University Television Department) at Milan\'s University, taking part in the making of documentaries and spots for the University. In 2015 he made his first short film, \"Impero\" (\"Kingdom\"). In 2017 his short film \"Carro\" (\"Chariot\") was shown at Filmmaker Festival (Milan) in the \"Prospettive\" section. In 2018 \"Carro\" (\"Chariot\") won the prize for Best Photography (Alberto Baroni) at ValdarnoCinema Film Festival. In the same year, his latest work \"Efeso\" (\"Ephesus\") was shown at Filmmaker Festival and at many other festivals during 2018/2019. FILIPPO ZOLI Filippo Zoli was born in Faenza on March 17, 1991. He attended the workshop of the painter Vittoria Benini from the age of 12 until the age of 17. He graduated in 2009 from the Gaetano Ballardini Institute in Faenza as \"Master of ceramic art\". From 2009 to 2011 he moved to Rome to work as a filmmaker and street artist. In 2013 he opened his own studio and began to make exhibitions, moving all over Europe. With the gallery Jelmoni di Piacenza he exhibits in Berlin, Piacenza and Milan, while in Palermo he participates in the Biennale Young Artists. At Palazzo Pepoli in Bologna he exhibits 5 immense canvases, thanks to the support of his collectors. In 2009 he left for Texas and begins to work into the studio of the Italian American painter Benini; in 2017 he completes an important commission for an italian factory based in Las Vegas. He currently attends the Brera Academy, exhibits in personal and collective exhibitions and his works are part of numerous private collections.