---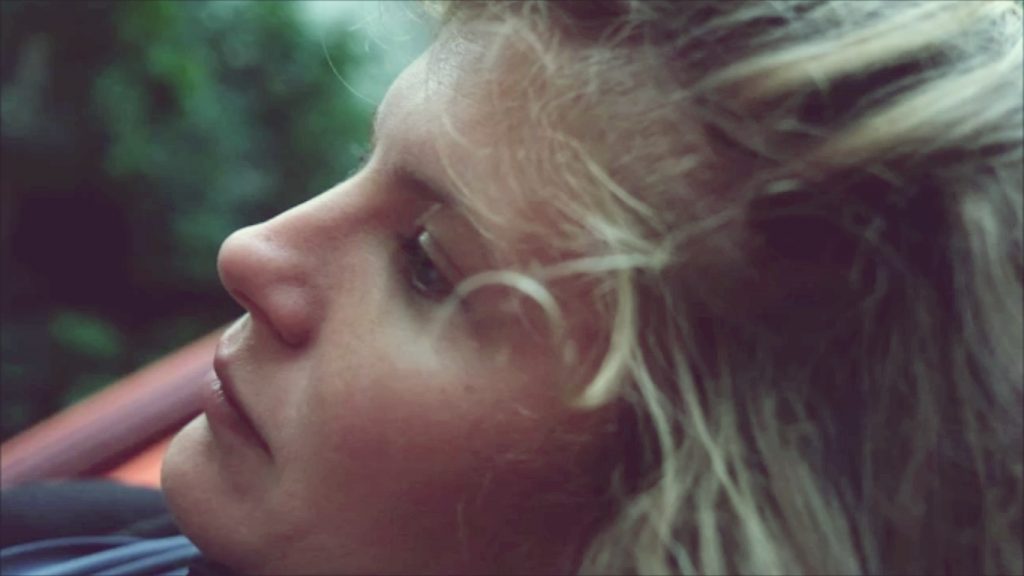 "Of time, and the perspective of the individual who captures the world itself."
'WHO THEY ARE' is a video art film created by Welket Bungué. The images of this experimental film were taken between 2017 in Berlin and 2018 in Lisbon. It's a rereading of a series of three video art, which original footage are from the loop videos 'V Age Nal', 'The Climb Lady' and 'Who They Are 1.0', and also includes images and sound from the mobile film 'And We Did Nottin'. In 'WHO THEY ARE' the time and perspective of the individual who captures the world itself, are the main subject concerned in the images.
Video art, Loop, Color, Portuguese 9′ – Portugal, Germany 2019
On the videos, Kristin Bethge and Welket Bungué.
Design and editing by Welket Bungué.
Berlin. Lisbon, 2017-18
---
BIO: Welket Bungué is originally from the Balanta tribe, was born in Xitole (Guinea-Bissau) on February 7th, 1988. He is a Portuguese-Guinean actor and film director. His father was Paulo T. Bungué, a Forest Engineer and expert in Guinean forest territory, specialized in cashew tree cultivation, and its mother is Segunda N 'cabna, an ex-military and retired Guinean National Guard. He had as maternal reference Maria de Fátima B. Alatrache, his father's last wife. Welket began his artistic training in 2005. He belongs to the theater companies Rastilho (Lisbon) and Homlet (Beja) where he is also a co-founder. He holds a degree in theater from the Actors branch (ESTC / Lisbon) and a postgraduate degree in Performance (UniRio / Brazil). He is a Permanent Member of the Portuguese Academy of Cinema since 2015, and a member of the Deutsche Filmakademie since 2020. In 2012, he was awarded as "Best Actor" for his performance in 'Mütter'. In 2019 he produced more than six short films such as 'Jah Intervention', 'It's Good To Meet You' or 'Run If You Can, Dance If You Dare' and its films have been screened on several international film festivals such as Africlap (France), Zanzibar Intl. Film Fest., Afrikamera (Berlin), IndieLisboa, DocLisboa, Rio de Janeiro Intl. Film Fest. or Stockholm Dansfilmfestival. He also directed the short films 'I Am Not Pilatus'(2019), 'Arriaga'(2019) and 'Bastien'(2016) in which he was distinguished with the "Best Actor Award" and "Best First Film Award" by Shortcutz Awards 2017 in Ovar and Viseu (both in Portugal). In 2019 he was awarded with an "Angela Award – On The Road" at the Subtitle Festival in Kilkenny (Ireland), by Richard Cook and Steve Cash. Welket Bungué starred the cast of 'Joaquim', by Marcelo Gomes (Intl. Competition Berlinale 2017), 'Body Electric' (IFFR 2017), 'Kaminey', by Vishaal Bahardwaj, 'Letters From War' (Intl. Competition Berlinale 2016), by Ivo M. Ferreira, and he stars Franz Biberkopf in 'Berlin Alexanderplatz' (Intl. Competition Berlinale 2020), the new film by the Afghan-German director Burhan Qurbani, which lead him to a nomination for the Silver Bear and a nomination as "Best Male Lead" at the LOLA awards of the German Film Academy (Deutscher Filmpreis). Since 2016 he has been working regularly with the Mala Voadora theater company (Portugal). He is a co-founder of Kussa Productions, also a speaker for international brands, he develops Dramatic Writing, Scriptwriting, Performances and Theater. He currently based in Berlin.