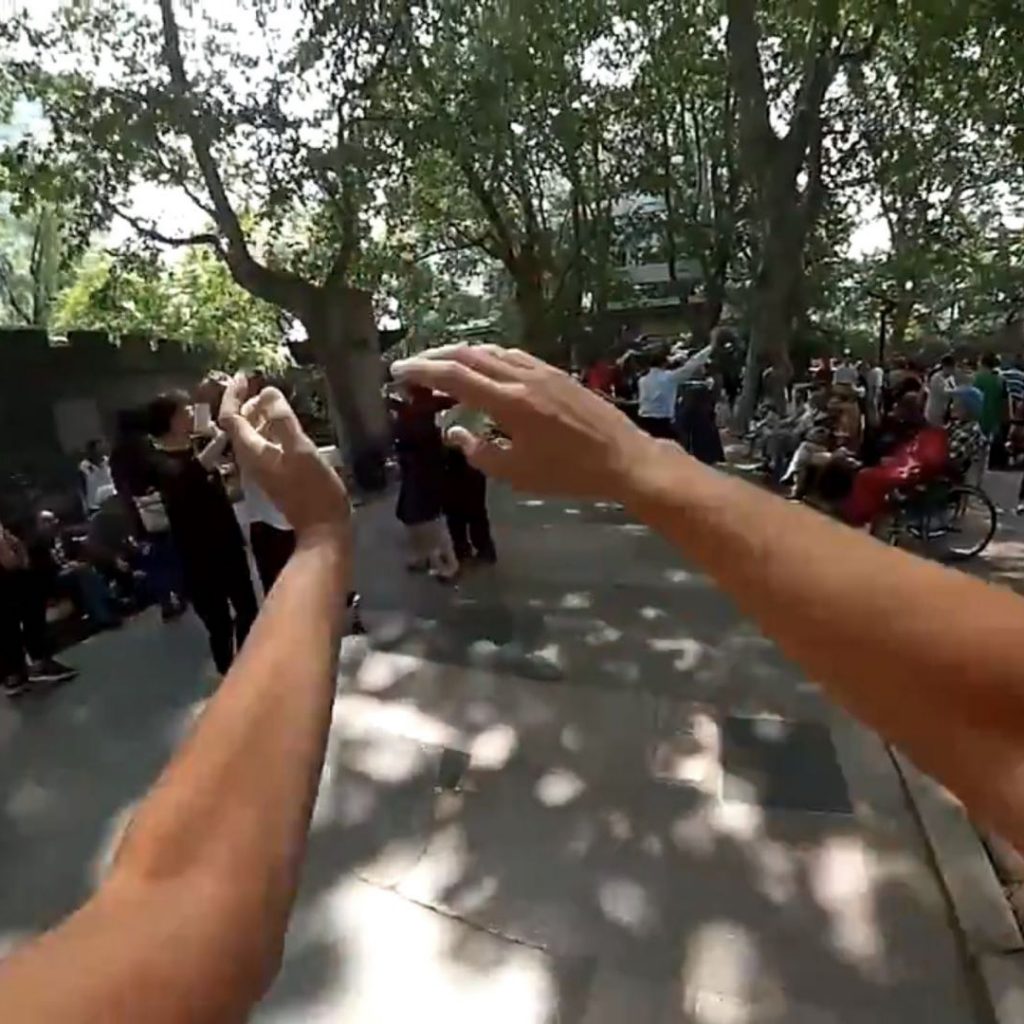 *New Time – 1 April 1am UTC
watch: 29th March 2020 at 11pm UTC
duration: 10 min
Everybody is a series about trying to consciously acknowledge every single person you come across on the street as the fellow human being that they are. The concept for the piece came in response to living here in Shanghai, China one of the most populous cities in the world. Where I grew up, in Lancaster, Pennsylvania, you generally know most of the people on your block and regularly greet people you come across on the street with a word, gesture or perhaps just a smile. Shanghai has over 24 million people living in it. It is not practical to say hello to the thousands of people you come across on a daily basis. Everyone generally tries to slide by one another as quickly as possible, not wasting any time or energy on social niceties. This project poses the question of what if you did try and make the monumental effort of treating every individual person with open courtesy and respect. As nice and as positive, perhaps even a bit naïve, as the act of trying to greet strangers seems, I view the project as subversive in nature. The act goes against out cold, logical social programming with the aim of breaking through to somewhere more thoughtful.
BIO: Jared Mimm is an American conceptual artist based in Shanghai, China. His work examines social systems from everyday life, within the context of living in the urban jungle of a megacity. He often develops projects with a partner, or invites the audience to interact with him during his performance, as an integral part of his art practice. Reoccurring themes in his art deal with the body, nonverbal communication, ritual, sound, and intimacy. ARTIST'S WEBSITE