---
---
---
---
---
---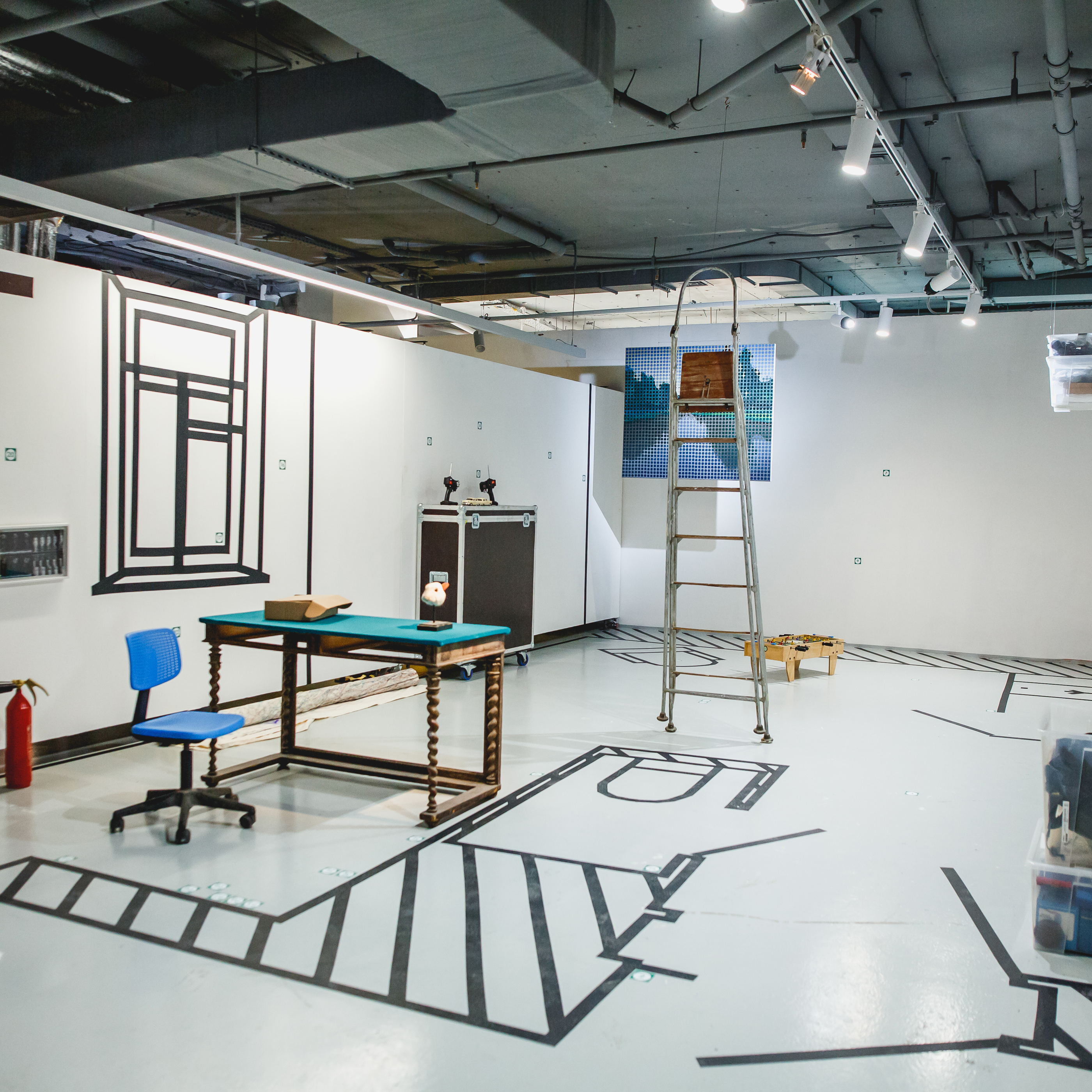 watch: 28th September 2019 at 3pm UTC
duration: 120min
---
September 28, 3 pm (UTС) emerging Russian artists – Paulina Siniatkina, Andronik Khachiyan, Vik Laschenov, Anna Belousova, Filip Yakushin, Elena Drozdova – participated in Cube.Art Residence 2019 shows work-in-progress UNMASK they have worked on. UNMASK is a collective practice consisted of 5 individual performances of each artist/or group. UNMASK is a part of the artistic project «Public and Private» (consists of residence program for emerging artists and exhibition) taking place in Cube.Moscow (September, 2019) UNMASK takes place in the space of the exhibition (also named «Public and Private») of mature Russian artists (Pakhom, Olya Kroytor, Alexey Tregubov, MishMash) – who are engaged in performance on the different backgrounds. Artists participating in the exhibition are united by the multifaceted performative extension of their visual practice. The format of the exhibition reflects upon theme of the project. It is four total installations – artists' studios, opening up their personal life space within the public field. Each "room" recreates the inner environment of one of the project participants. Thus, the residence and the exhibition are two sides of one project, Pakhom, Olya Kroytor, Alexey Tregubov, MishMash have become mentors for emerging artists have studied in residence. The show UNMASK reflects upon 2 main points: 1. conceptual pair – public and private – as a main theme of the big project , 2. the interaction of performative practices and visual art. Likewise, six emerging artists are trying to analyze the structure of performance field in Russia itself, incorporating their performances and themselves into conceptual frame of one of 4 mentor artists' open-studios (Pakhom's, Kroytor's, Tregubov's, MishMashs') they chose.
BIO:
Paulina Siniatkina (1989, Moscow) is an activist and an artist. Graduated from Moscow State Academic Art Institute Named after V.I. Surikov (2007-2013, department of monumental painting under the supervision of E.N. Maksimov and I.L. Lubennikov ) and School of Contemporary Art Free Workshops (2017-2018). In 2016, together with 20 representatives from Eastern European and Central Asian countries, she has founded TBpeople – the first international network of people with experience of tuberculosis.
Andronic Khachiyan (1989, Moscow) is an artist, an actor and a producer. Graduated from School of Contemporary Art Free Workshops (2018-2019). Originally, Andronic is a graphic designer, and did that for almost 15 years. After two years studying (art direction in advertising) and working in an academy agency in San Francisco, he went back to Moscow and became a theatre actor. It was three years ago. For the last 3 summers, he volunteers as a counselor at an art camp for kids where they put on plays, shoot videos, make art, dance, and go nuts.
Philip Yakushin (1998, Moscow) is a photographer. In 2016 he graduated from FineArt school (Moscow). Currently he's a student of Moscow Institute of Contemporary Art. Philip as a photographer works with the inner world of a person. He interested in showing what is hidden from our eyes. Philip has two on-going projects "Ethereality" and "Let me see you dreaming". Elena Drozdova (1979, Moscow) is an artist. Graduated from School of Contemporary Art Free Workshops (2016). In my work, I explore the boundaries between the external and internal world, which allows me to combine modern and traditional cultural codes, create a new reality of a personal myth. She works as a teacher-artist in the art workshop "Eye", organized as part of a joint project of the Integration Theater-Studio "Circle II" educating people with disability and with developmental needs.
Anna Belousova Anna (1987, Nizhny Novgorod, Moscow) is an artist, curator and mediator. Graduated from Faculty of Philosophy of Minin University, then moved to St. Petersburg, where she graduated from Imperial Academy of Arts. In 2015, she entered Pro Arte Foundation\'s \"School of the Young Artist\". Since 2017 lives in Moscow. In 2019 she graduated from the Baza Institute. Her artistic practices are based on reflection about existing relationships in society. The main medium are considered to be "presence" and "creating situations".
Vik Laschenov (1982, Moscow)is an young dance maker, scriptwriter and choreographer with a background of contemporary art. He graduated from the Moscow School of New Cinema, the scriptwriting laboratory of Maria Zelinskaya, 2016-2017. He graduated from the Moscow School of Photography and Multimedia. A. Rodchenko, video art department, 2012-2016. From 2011 to 2013 he studied at the educational programs Fotodepartment, The Institute. His interest lies in life performative structures, in the crossing point, where choreography meets improvisation. The main theme of my artistic projects is sensuality.
Dasha Demekhina (1992, Moscow) is a performance researcher, curator, and artist. Curator of Cube. Moscow Art Residence 2019. Master of Philosophy at the Higher School of Economics, Radboud University (2015). Now she is writing PhD on Performance Studies (HSE, Moscow).